On Sale
Apple Watch Leather Strap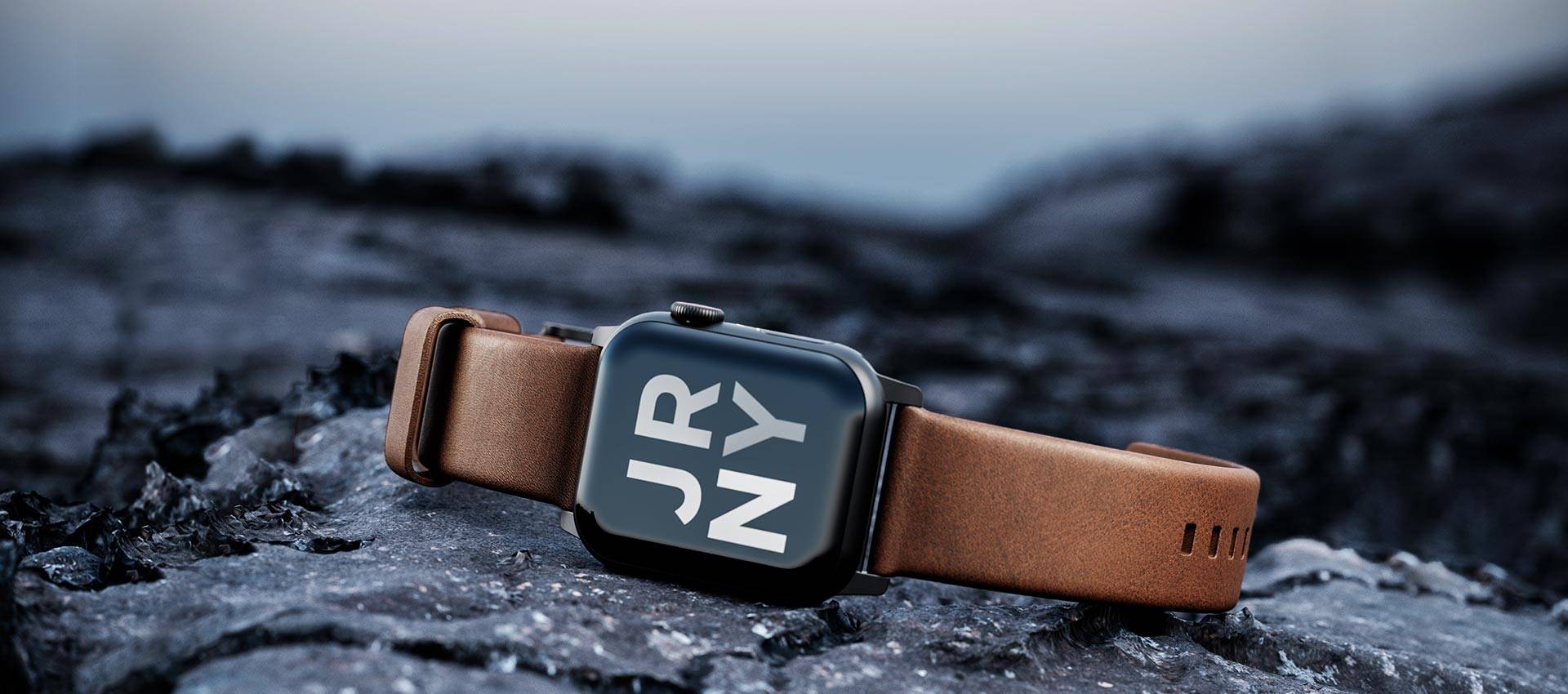 Upgrade your Apple Watch to the next level
No more compromises between style and function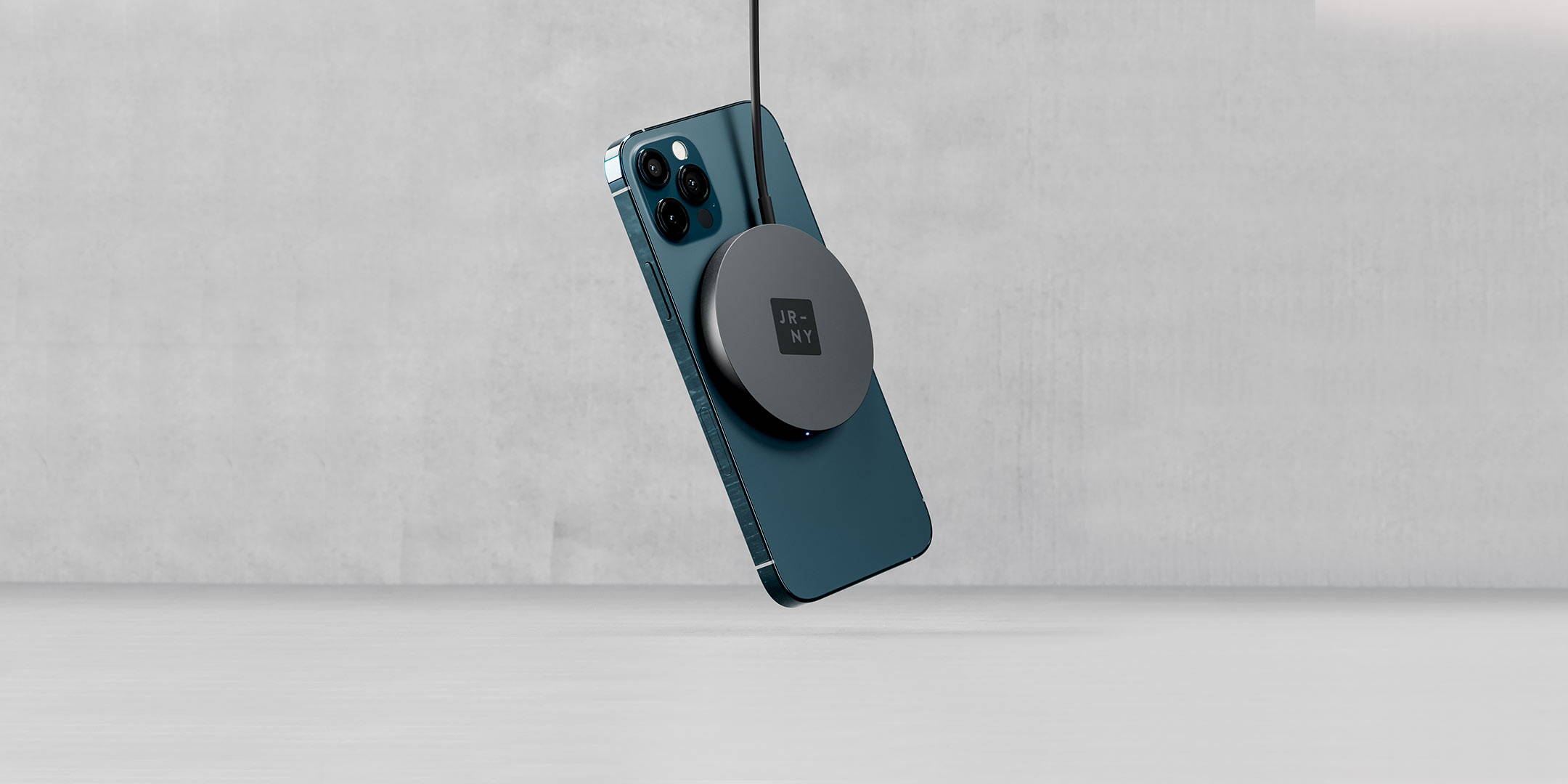 Charge all Apple devices with 1 charger.
Quickly remove all the cords hanging around your nightstands, working desks, or living room end tables.
A Comfortable Fit For All Occasions.
A watch strap that's equal parts rough and refined. Designed for everyday use, the Journey Apple Watch Strap is modern and minimalistic to perfectly blend in with any look or style. It can be used for casual, professional, or active lifestyle with equal elegance and all-day long comfort.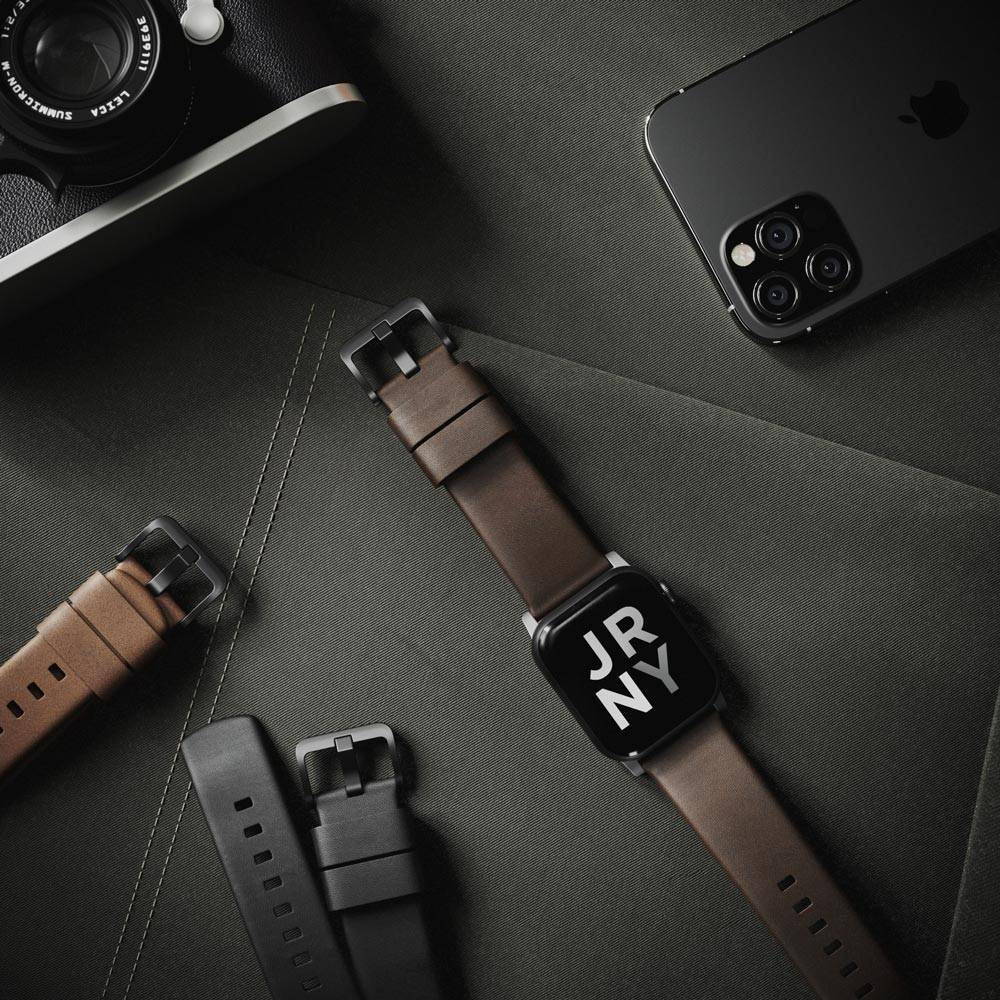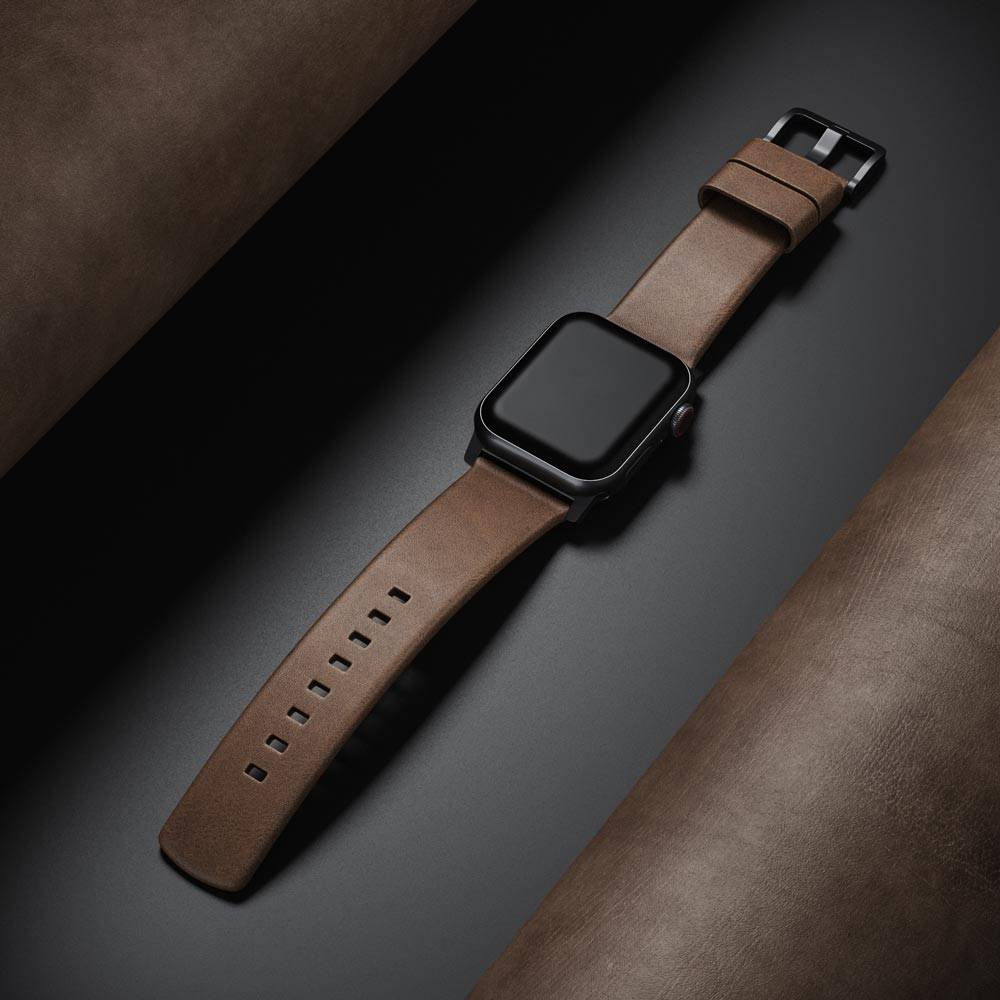 Made with Full-Grain German Heinen Leather
Our watch straps are handcrafted using only the highest quality full grain leather, sourced from one of the oldest tanneries in the world. It's hard not to fall in love with this rich, full-bodied leather, which exhibits an incredible depth of colour and durability. The leather will develop a beautiful patina over time as the natural oils from your hands, daily usage breaks down the surface to reveal a distinctive colour and texture. The patina process brings out the natural hues of the leather creating a deep, warm tone that will only look better with age and is uniquely yours. 
Rugged Construction & Hydrophobic Leather
Made with naturally hydrophobic leather and armed with premium grade lugs and buckles this leather watch strap is cut from a different cloth. The waterproof characteristic of the leather is not achieved by topical spays and coating but is infused with natural lipids during the tanning process making it naturally hydrophobic which doesn't wear off ever! The resistant material means that your watch straps will last longer and stay looking in top condition. Our watches hold true craftsmanship that can go anywhere, from a casual picnic to a red-carpet event.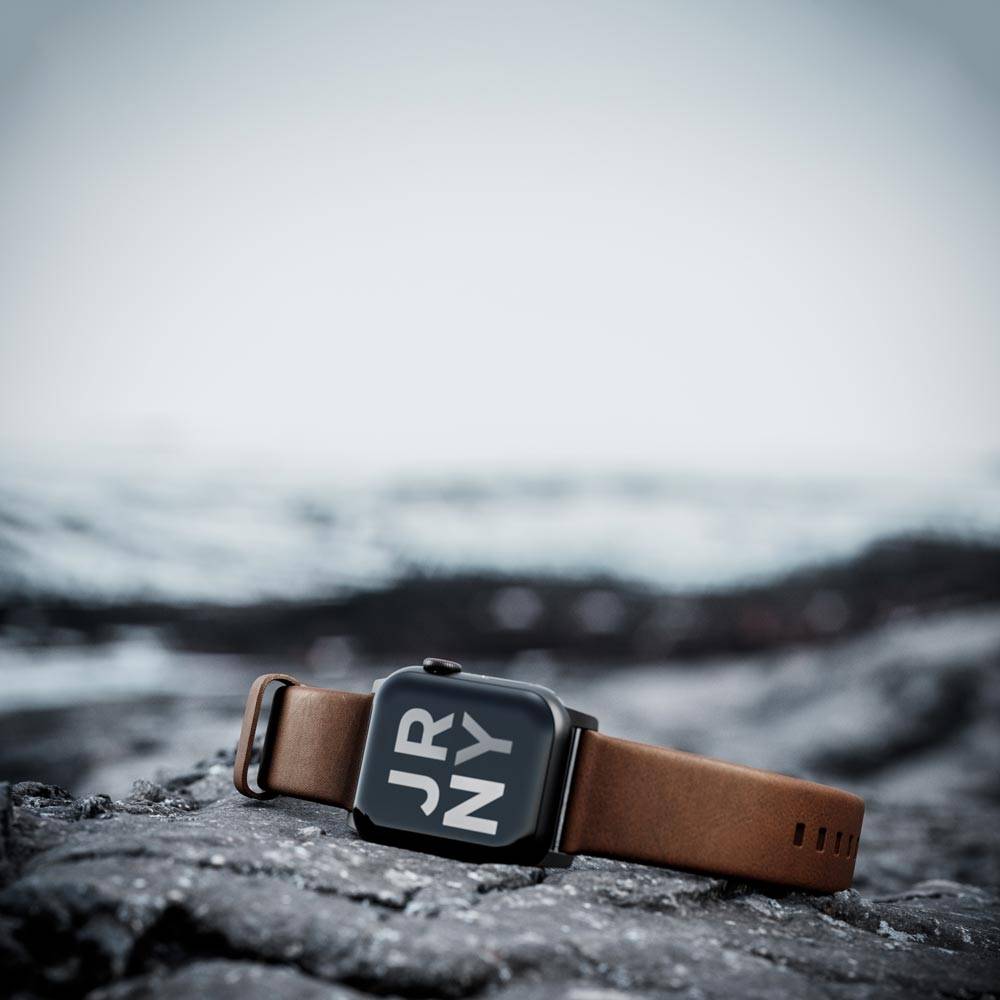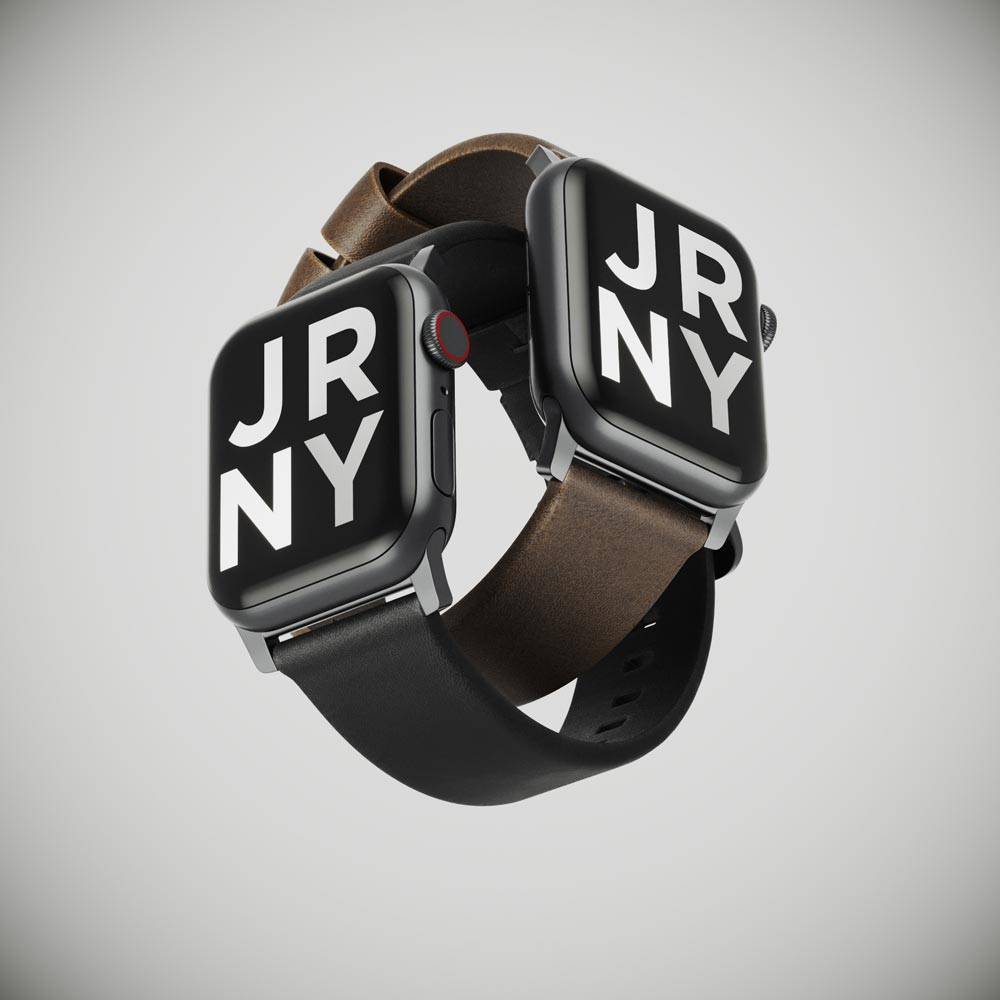 Perfect For All Occasions & Every Wrist

Journey's leather strap for the Apple watch series is designed to suit any occasion. Available in classic leather colours such Tan, Brown and Black making it both elegant and wearable. The watch strap is compatible with all Apple watch series (1-7) and SE.
Dimensions - H 8.8 inches (22.4 cm) x W 0.9 inches (2.3 cm) x D 0.2 inches (4.0 cm)

Thickness - 0.3 cm

Wireless Charging Compatible -

Yes

Material -

Full Grain Leather
Classic Design
Hydrophobic Heinen Leather for active application
Premium grade lugs and buckle
Designed for all Apple watch series (1-7) and SE
Works with Case Sizes: 42mm- 45mm
2-year Warranty
 
Q. Why does JOURNEY use Heinen leather?
A. All JOURNEY products are made only with the finest full grain leather sourced from the 130-year-old Heinen leather tannery in Germany. The tanning process used for Heinen leather infuses it with natural lipids, which makes it water repellent. Using this propriety tanning process coupled with environmentally sustainable initiatives taken under the  TerraCare® standard, Heinen leather is not only of the highest quality but also socially responsible.
Q. How can I install my watch band?
A. Follow the steps below to install the watch band:    
Place your watch face down on a soft lint free surface to avoid any scratches
At the bottom of the watch, find band release buttons and hold down to remove your current band/strap
Align the JOURNEY band with the connector of the watch and carefully slide the band in

Once you hear a click know that your band is properly attached and you're good to go!
Q. Can I alter the size of my band?
A. The band cannot be altered in size but is created as per Apple standards and the fits all the Apple watch series (1-7 & SE) with a dial size of 42mm - 45mm.
Q. Is the watch band water-resistant?
A. Yes, the watch band is designed for active application and is completely water-resistant.
A classy watch band
As described… to the detail.
Totally Recommend!
I have had the band for over a year. It is the main band that I use with the watch, which about 98% of the time. And I wear my watch almost 24/7 except for when it's on the charger. And it has been through a lot of rough playing with my two little sons. Love the band. It fits and looks very stylish. After a year, the band tore at the end (and this is after heavy heavy use for over a year), I emailed customer service. They replaced the band, no question asked. Great band. Great customer service. If the warranty period was over, I would have bought an exact replacement.
Great customer experience and product!
So I decided to get this band for myself and I'm glad I made this choice. It is very well made and the leather scratches, which is suppose to happen. It makes it look worn and a little older. The color of the leather band goes perfect with the watch. All the other parts are made out of stainless steel and don't rust! I love this band and would recommend this to others! Also, side not, the customer service is outstanding! Thank you for a great customer experience!
BOUGHT ALL OF THE COLORS!!
I have bought three different colors and I love each one of the them!! I like how the leather is comfortable and not stiff which makes it easy to put on. Highly recommend you will not be disappointed!!
More comfortable than the apple watch band
I really like this band. It's perfect for my rose gold watch and it's actually way more comfortable than the original sport band the watch comes with. I've only worn it for a day, so I can't say how long it lasts yet, but so far, I definitely got my money's worth.