On Sale
Magnetic (MagSafe) Wireless Charger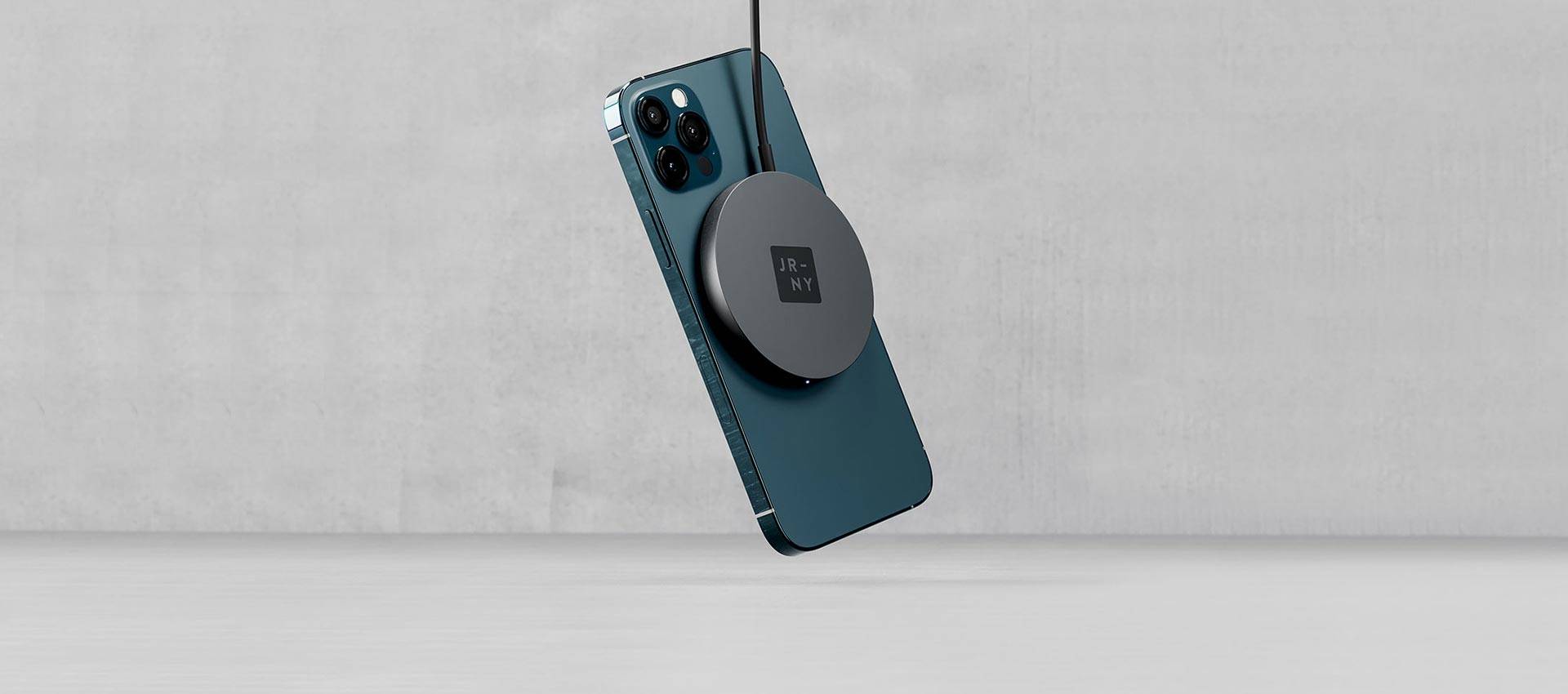 Give an upgrade to your charging experience!
Remove the hassles of using a cable with this luxuriously built MagSafe charger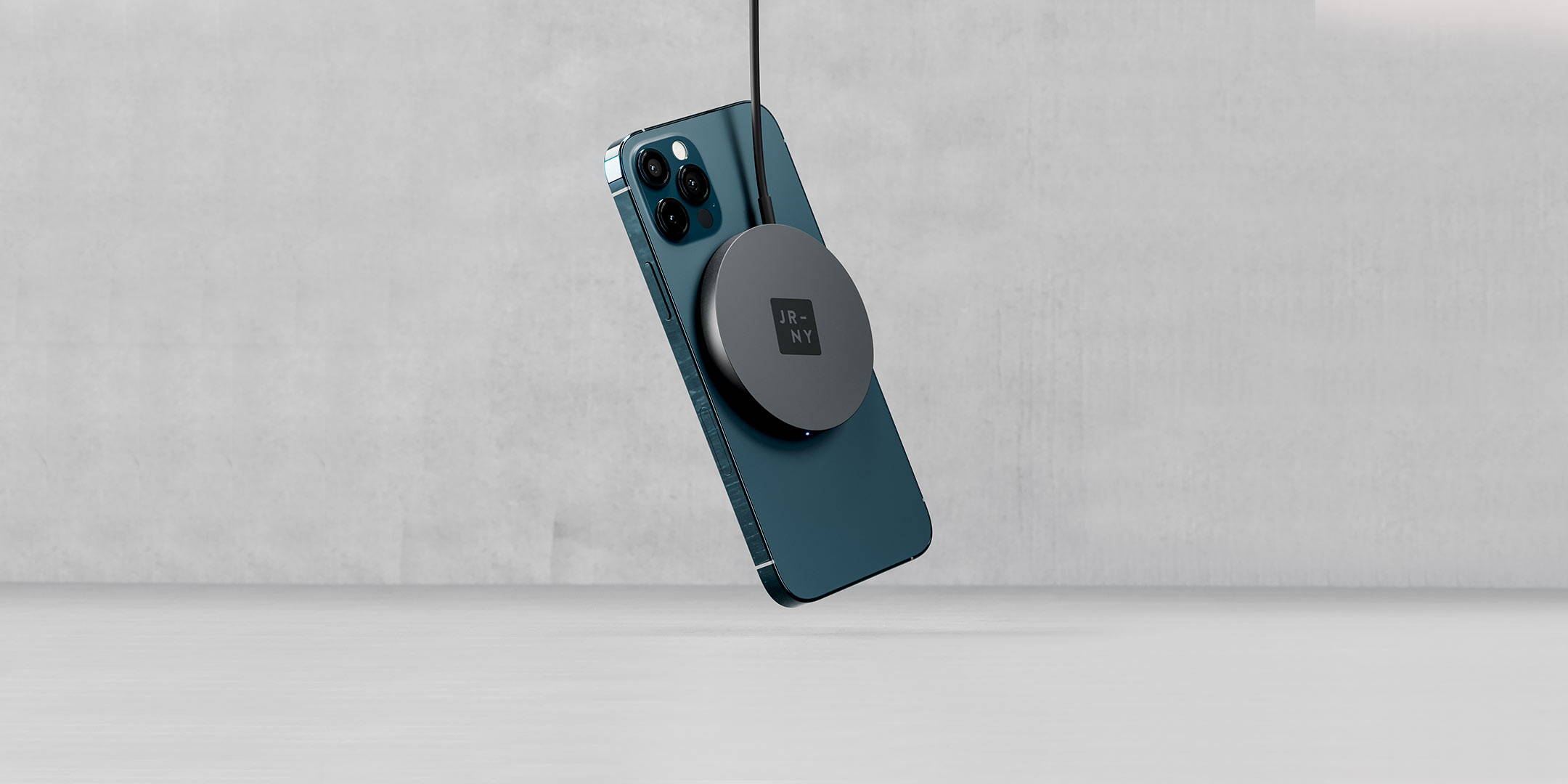 Charge all Apple devices with 1 charger.
Quickly remove all the cords hanging around your nightstands, working desks, or living room end tables.
Charge your phone with the power of MagSafe
Simply place your phone on the charging surface and it will automatically align with your iPhone and easily begin charging. Enjoy all the benefits of fast wireless charging without the hassles of using a cable.
Strong magnets and extra long 5ft cable
The strong magnets perfectly align with your iPhone 12 and are firmly fixed to achieve stable and efficient charging. The extra-long cable gives you the flexibility and mobility to use your phone as per your convenience.
The charger is equipped to function effectively with all MagSafe compatible cases. And works well with cases measuring up to 8mm in thickness.
**Case must be MagSafe compatible.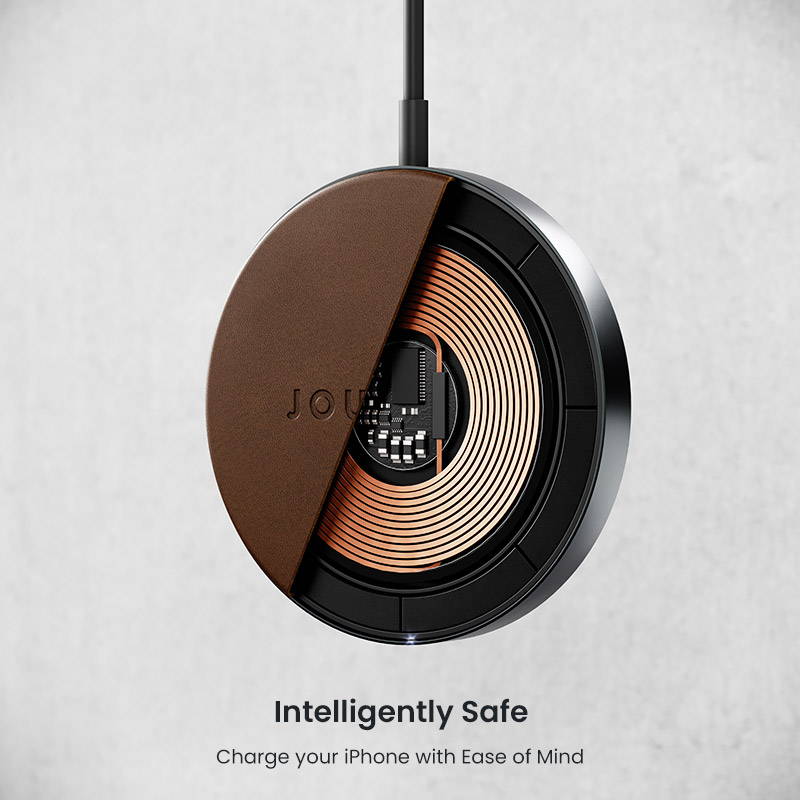 100% Safe & fast wireless charging
Designed to detect foreign objects and equipped with over-voltage and heating protection so, you can effortlessly leave your phone for an over-night charge and guarantee a power packed morning.
Sophisication of full-grain leather & durability of aluminium
A tough aluminium construction is swathed in luxurious leather and equipped with a powerful magnetic array that attaches to your iPhone and all MagSafe Compatible cases. The soft leather surface provides for frictionless charging and leaves no imprints on your case or phone.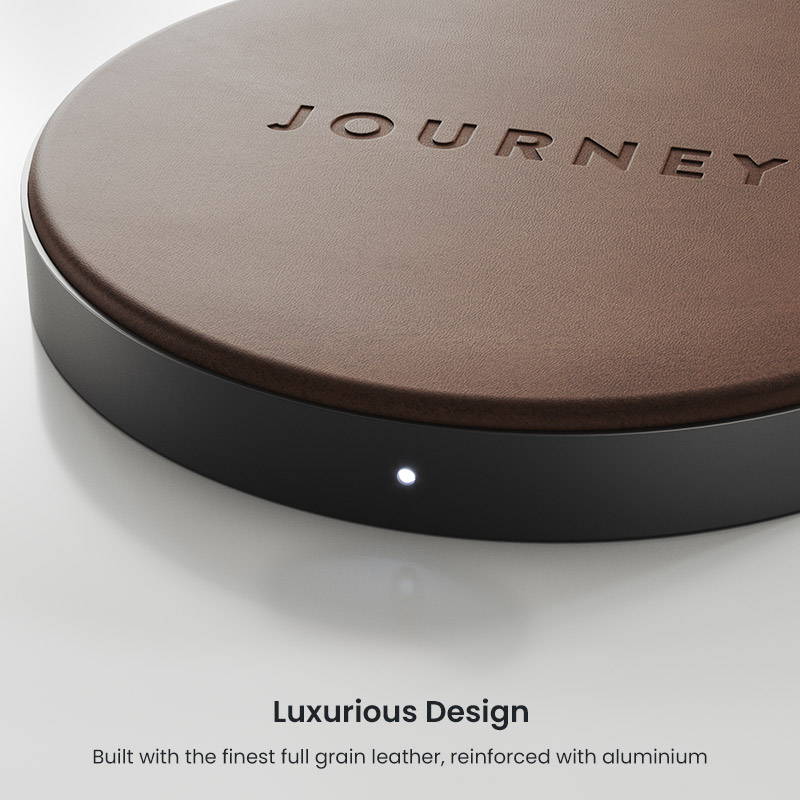 Dimensions - 64mm (H) x 8mm (D)

Magsafe - Compatible

Yes

Thickness - 8mm

Wireless Charging Compatible -

Yes
Strong magnetic array that auto aligns and holds your phone in place
Includes long premium cable for maximum usability
Works well with iPhone and AirPods
Compatible with MagSafe Covers and Cases
LED charging colour indicators
Safety protection from over charging and heating
Foreign object detection
Works with Qi certified phones
Recommended to be used with 20W Power Adapter
2-year Warranty
Q. Will this work for Samsung phones or other Android phones?
A. The Magnetic Wireless Charger is Qi compatible and works with devices that have wireless charging enabled.
Q. Will this work with a pop socket?
A. No, it cannot be used with a pop socket as it might interfere with the magnet on the device. 
Q. Can I charger my Apple Watch on this charger?
A. No, it is not suitable to charge the Apple watch.
Q. Will this work with third party magnetic case?
A. yes, the charger will work with any case that is MagSafe compatible.
Q. Is the case water resistant How do you connect your phone to the wireless charger?
A. The strong magnetic array auto aligns to the back of the iPhone (applicable for iPhone 12 series). Simply place the phone on the charging pad, the charger detects the phone and starts charging.
Amazing Product
Love the wireless charger. Super fast and unique design. Absolutely amazing.
The best MagSafe charger in the market!
Let's say you're in a rush, but your phone is nearly dead. You need a fast charger, don't you?
The iPhone's MagSafe technology is here to help: 7.5w of fast charging, it gives you a damn boost of charge as soon as you need it!
Here's the MagSafe Charger from Journey (thank you guys 😍).
It's an amazing product: stylish and well made. You can feel it as soon as you open the box, you've purchased a great product!
See, the attention to detail is everything to me: even if something is functional, that doesn't mean that it can't be well designed. And this charger, is weeell made. Aluminum and leather, premium materials for a premium product.
Let's say it: it's a must buy.
Works great
I finally I found the perfect wireless charger for my car. No issues so far.
Working better now
Had an issue with the MagSafe function on the case I bought. Once I switched to another case, the charger worked perfectly! Also, I should note that dealing with customer service on the issue with the case was effortless. They resolved the issue without any hassle or me having to stay on them. Can't ask for anything more than that.
Great products
Great quality and well designed. All mixed with great customer service. Would recommend for sure!