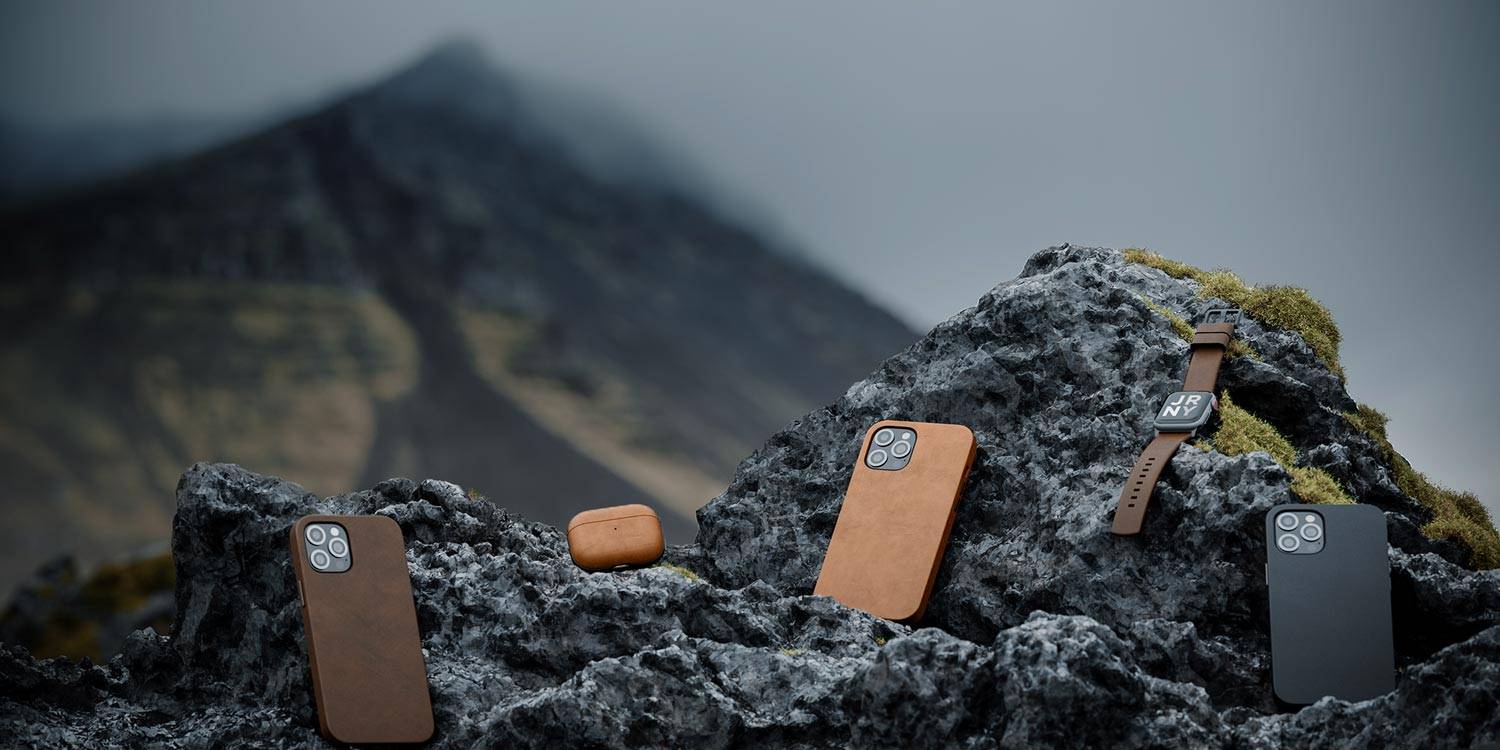 Protect your iPhone 12 in style
Made with hydrophobic leather, no need to compromise between style and protection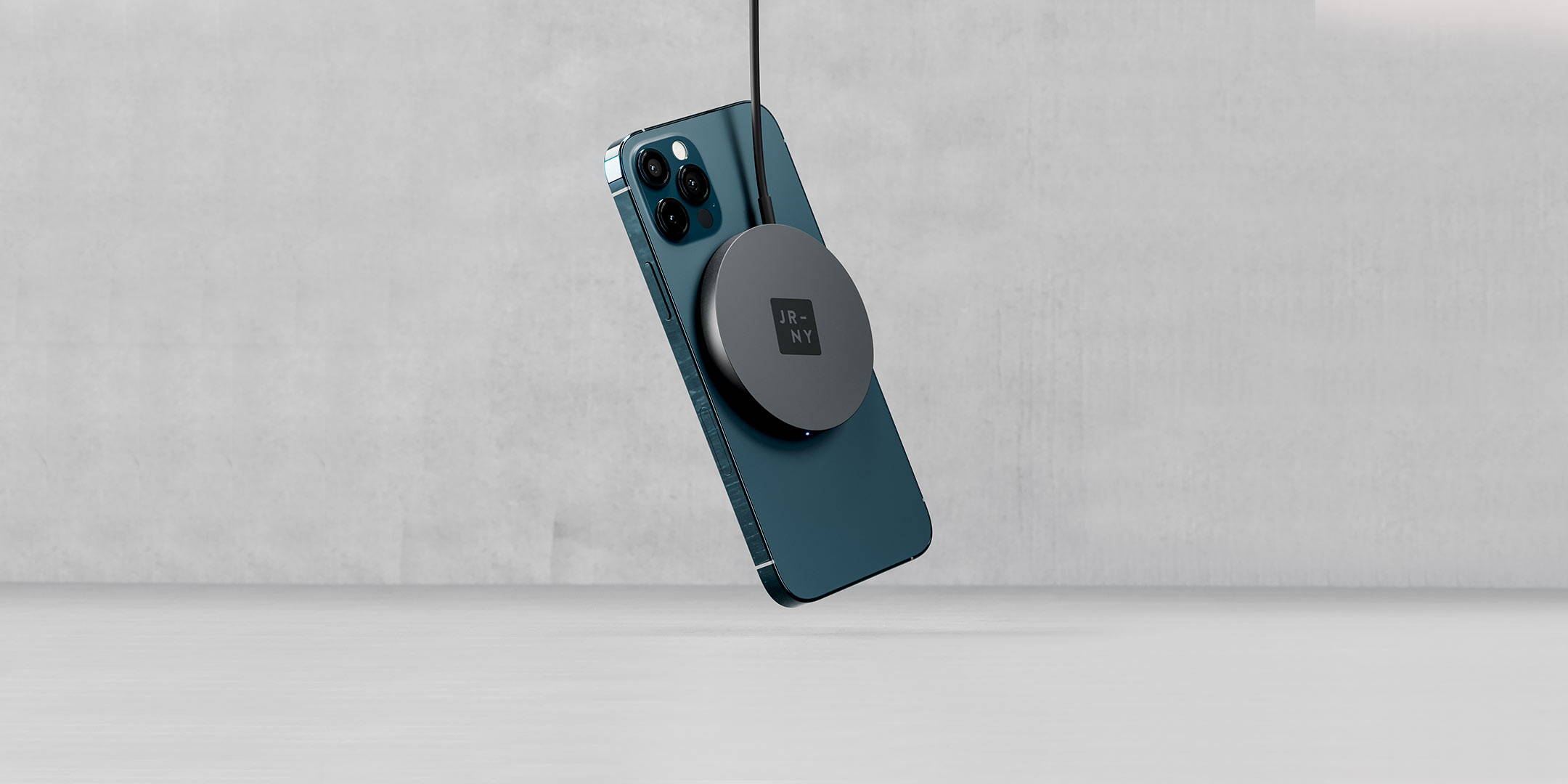 Charge all Apple devices with 1 charger.
Quickly remove all the cords hanging around your nightstands, working desks, or living room end tables.
Enjoy iPhone 12's Original Design in a SLIM CASE
Specifically designed to offer the slimmest profile, be lightweight and provide comprehensive all-round protection for your phone.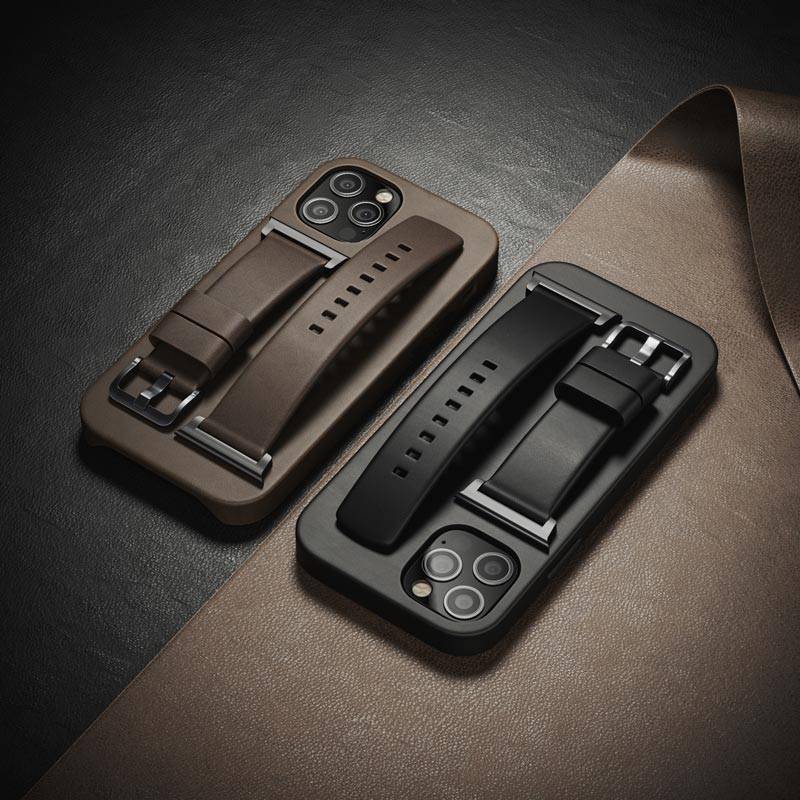 Full-Grain Sustainable Leather
Full grain leather sourced from the century old German Heinen Leather Tannery, is not only of the highest quality but is also manufactured in the most ethical and sustainable ways. It is designed to last long and developsa beautiful patina over time that is as unique as you.
The distinctive leather infuses natural lipids in its unique tanning process to give it a water repellent quality. Unlike other water-proof leather that uses topical sprays which wear off with time, this hydrophobic leather will not give away but will only keep on giving.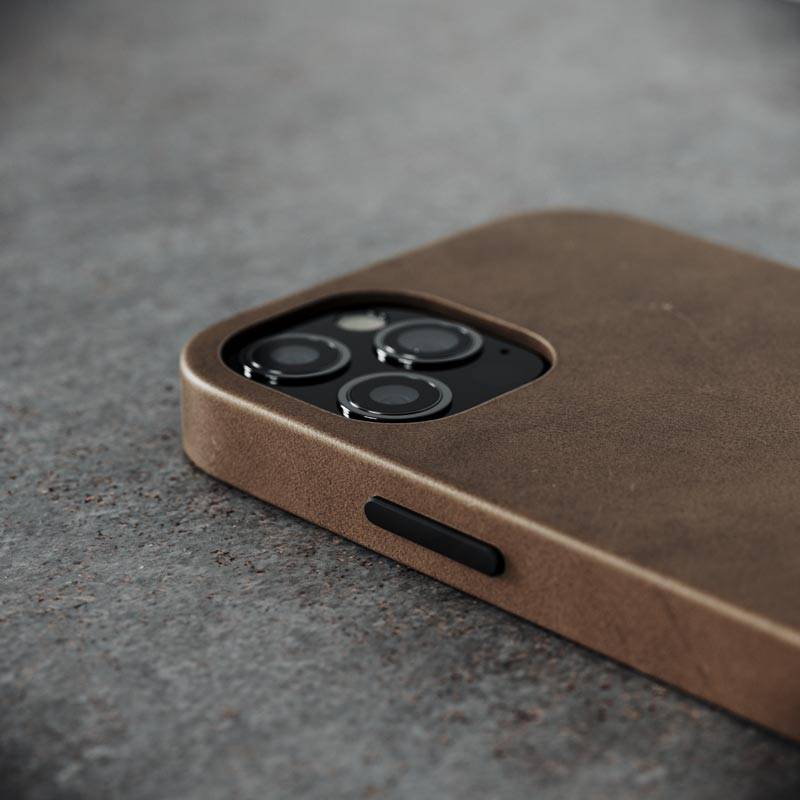 Protects from all Everyday Wear & Tear

Build with a tough polycarbonate core and cradled in soft microfibre, the case provides all round protection.
.
Snap on any MagSafe Accessory!
Designed exclusively for the iPhone 12 series, the case has an in-built MagSafe compatible magnetic ring to support MagSafe wireless charging and accessories.
Magsafe - Compatible

Yes

Thickness -

0.176 cm

Wireless Charging Compatible -

Yes

Material -

Full Grain Leather
Super Slim Profile with rounded edges
Wrapped in Premium Full- Grain Hydrophobic Leather  
Polycarbonate Core to provide everyday protection  
Metal buttons for a truly tactile experience  
Open Bottom Design allowing easy access to lightning port
Soft Microfiber Lining to protect phone from any scratches  
Compatible with Magsafe & Qi Charging  
2-year Warranty
Q. Why does JOURNEY use Heinen leather?
A. All JOURNEY products are made only with the finest full grain leather sourced from the 130-year-old Heinen leather tannery in Germany. The tanning process used for Heinen leather infuses it with natural lipids, which makes it water repellent. Using this propriety tanning process coupled with environmentally sustainable initiatives taken under the  TerraCare® standard, Heinen leather is not only of the highest quality but also socially responsible.
Q. How will the leather on case age?
A. The natural hydrophobic leather is scuff and scratch resistant. The product is designed for active application and will develop a slight patina over time, letting you enjoy a smooth finish for much longer. 
Q. Is the case MagSafe compatible?
A. Yes, this product has an inbuilt MagSafe compatible magnetic ring which works seamlessly with MagSafe charger and accessories. 
Q. Is the case water resistant?
A. Yes, the case is water resistant as it is made with hydrophobic leather. This leather gets this distinctive quality through a unique tanning process that uses natural lipids and fats which don't wear out over time unlike topical leather sprays. 
Nice case ever!
The good leather case I ever uses. Good job!
Strongly recommend
Beautiful……but
My brown leather iPhone 12 Pro Max case is beautiful and I love it. The only issue for me is, when used in conjunction with the magnetic vehicle charger (which I also purchased from Journey) the magnet is not strong enough. Much to my dismay, the phone falls off frequently. The magnet on the corded magnetic puck from them is much stronger and I love it. I wish the magnet was stronger on the vehicle charger. It's possible the leather case prevents it from making good magnetic contact.
Best leather case I've tried
I've tried apple, ESR, Decoded, Grams28, Best buy Platinum and Nomad. Every one of them I returned. This journey is a keeper. Quality leather, tight fit, great buttons. And great price.